How to stop being a people pleaser.
"You wouldn't worry so much about what others think of you if you realized how seldom they do." – Eleanor Roosevelt
Are you a people pleaser? Or maybe you're not aware that you are in fact saying yes too many times to others while saying no to yourself. Sometimes putting others before yourself can have very adverse effects and become unhealthy.
So are you saying YES too much?
You say "yes" in many situations to make your life easier or to simply have an "easy life"
You're completely exhausted due to putting everyone's needs before your own
You feel guilty when you say "no" and try justifying yourself
You feel taken advantage of by others that use your people-pleasing nature
Firstly and most importantly it's vital for your happiness to learn how to say no. People aren't going to think any different of you if you occasionally say no.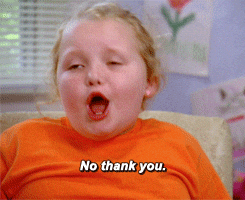 So if you start feeling guilty about saying no, remember people learn from your behaviour. You will just be asserting what you really want to do and how you feel and not just saying the usual "yes" to make others happy. You will have fewer people taking advantage of your pleaser nature.
This all links back to caring about what people think, worrying about how people will perceive you if you say no. However, people are so busy with their lives and have their own thoughts and problems. They're most likely not thinking about you and are just worrying about their lives. Harsh but also true. You're free. You're your own person.
It's time YOU said YES to yourself more often. It's time you put YOU first and focused on what you want. I'm not saying you say no to everything but be more selective and say YES when you actually want to.
So if don't want to do something. Tell em', wether it's a no, non, nein, het or nej you got to get used to saying it.
Thanks for reading,
Jane
Save
Save
Save
Save
Save
Save
Save
Save
Save
Save
Save